This page is to show off your pride & joy
If you would like to have your rig featured here, please drop me, Corey, an email, or Todd, and we can put up a pic of your rig. Just supply us the URL to it, and a brief description of some mods, and other details.
The reason we want the URL to the pic is to keep the space on the server here smaller, and it will also allow you to change your picture on the fly if you want too. All you have to do is upload a new one on your server with the same name as the one here, and it will be automatically updated here.
Please size your pictures at 640X480.

---
Click the pictures to open up a bigger one
---

Name: Corey Tando

Email: corey@yotatech.com

City: Auburn

State: WA.

Rig: 1991 SR5 4Runner

Website URL: http://www.pnw4runners.net/tando

Modifications: Bushwacker Extend a Fender flares, SmittyBilt Sure Step nerfs ( will be replaced with All Pro's rock sliders) Downey HD rear coils, Edelbrock IAS shocks, custom 2.25 exhaust with Magnaflow muffler, Yakima Load Warrior roof rack, 2 sets of Hella 500 driving lights, aux. backup lights, Energy Suspension low profile bump stops, Wild Country TXR's at 31X10.5X15's on Centerline wheels, Cobra CB, and many, many more.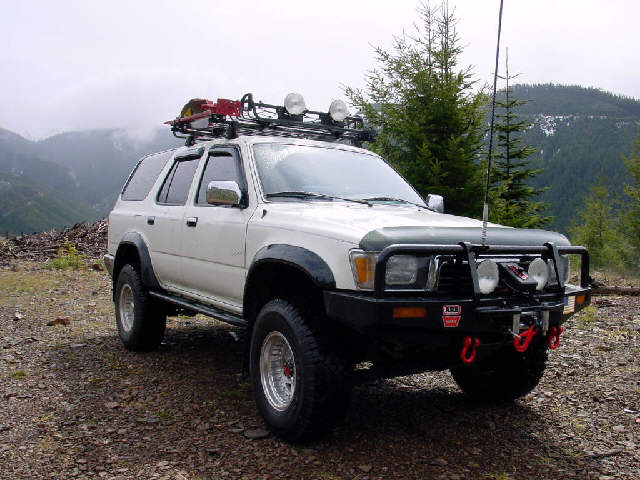 ---

Name: Todd Fagering

Email: fagering4@worldnet.att.net

City: Sumner

State: WA.

Rig: 1988 SR5 4Runner

Website URL: http://www.toddski.homestead.com/4runner.html

Modifications: 30x9.5x15 BF Goodrich Radial AT's, Yakima Load Warrior roof rack, more coming.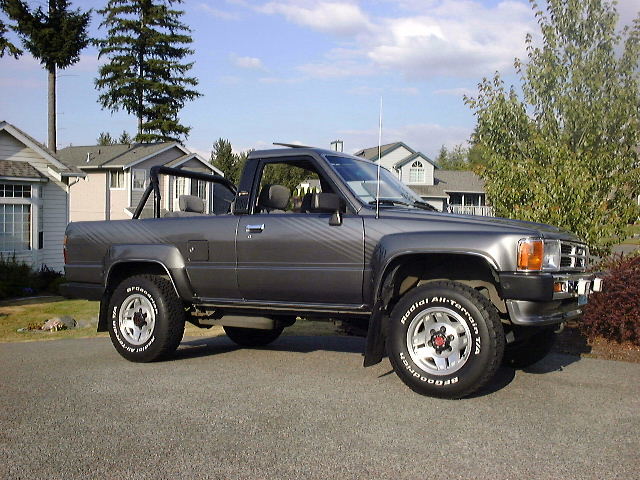 ---

Name: Josh Call

Email: Meatedge@cs.com

City: Winston-Salem

State: NC.

Rig: 1988 4Runner

Website URL: N/A

Modifications: 4 inch Trailmaster IFS lift with
custom springs and shackles rear. 33" Swamper SSR's on 15x8 steel wheels,
Lockright up front with 4:37 gears, custom rocker guards and custom bumpers
front and rear, dual tow hooks, Uniden CB, Aiwa tape player, dual steering
stabilizers, Optima battery, Hi lift jack, and a few other accessories.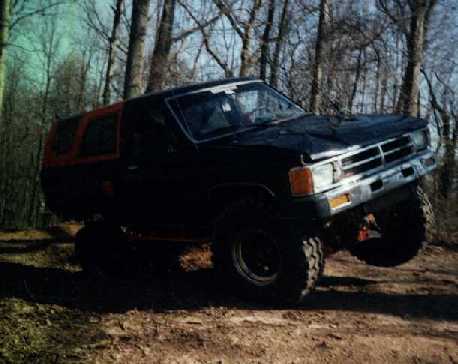 ---

Name: Gene Hobbs

Email: gene@genehobbs.com

City: Kent

State: WA.

Rig: 2000 SR5 4Runner

Website URL: http://www.genehobbs.com/4runner/

Modifications: TRD Supercharger with boost gauge, BFG AT/KO 265/75/16,
Amsoil Drop in filter, Deck Plate mod, Manik grill guard, taillight guards
and side steps, Con-Ferr roof rack, TRD/Borla Cat-back system, Waag bumper
guard, PIAA H4, TRD All-Terrain decals, Performance Products 1" progressive
lift springs, Bilstien shocks, Go-Rhino hitch step, 4' Firestik for CB, 4'
Firestik for scanner, PIAA 1100X Platinum series driving lights, PIAA 520
series Ion Crystal
Driving lights.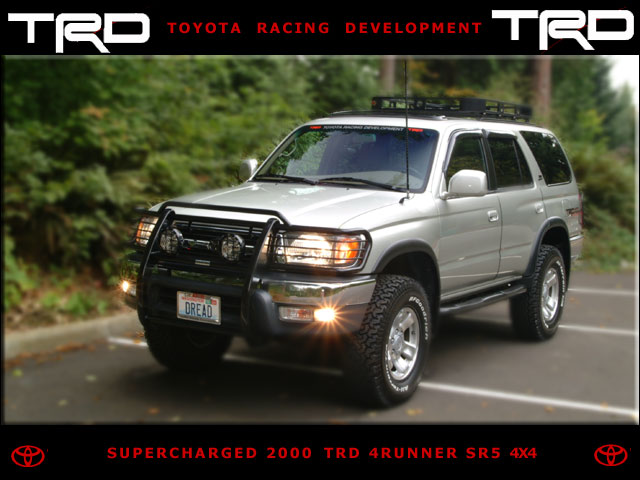 ---

Name: Dan Nguyen

Email: dannydzung1@yahoo.com

City: Issaquah

State: WA.

Rig: 1991 4Runner SR5

Website URL: N/A

Modifications: 265/75/16 Wild Country RVT's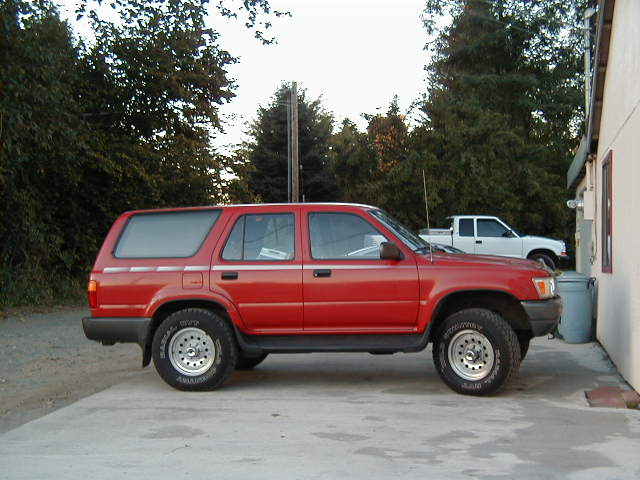 ---

Name: Jack Latham

Email: jlatham@fusionstorm.com

City: Seattle

State: WA.

Rig: 2000 4Runner SR5

Website URL: N/A

Modifications: Coming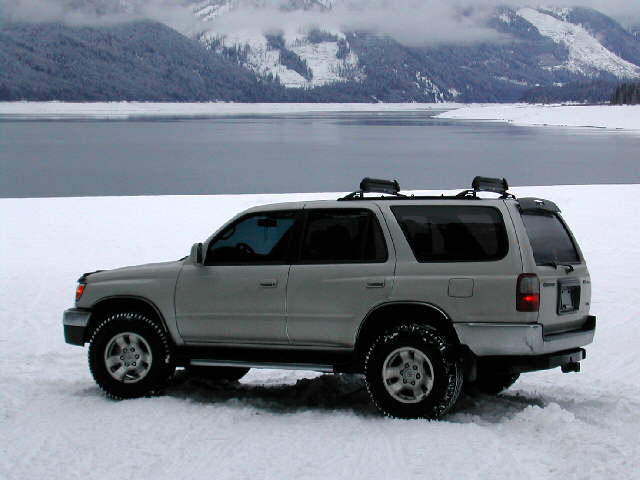 ---
This page was last

May 3rd, 2003